Another week and another post about the stuff I'm loving and obsessing over.
There's just so much awesome everywhere.
one of my favorite bands is the weepies. here's some rad prayer flags with their lyrics.
this free little library is an awesome idea.
green tea frappacino with coconut milk and raspberry syrup on top. i don't get them very often but oh when i do…
find more beautifully illustrated quotes here
here is a compilation of my favorite 30-45 minute yoga videos
we've started adding fruit to our water to give it a fun twist. i find that i am drinking even more water because of how tasty it is! my favorite right now is lemons and strawberries.
finding shoes that don't irritate my feet is like finding a boyfriend who is into Drag Race. I'm digging these kicks!
my best friend amber has an amazing instagram (and website) she is doing amazing things in the yoga community right now and i am so proud of her.
my brother is marrying his super lovely fiance in september. i am madly in love with the dress i chose for my bridesmaid gear. its the perfect light blue.
NYX matte lipstick in merlot. the perfect plum red.
sally's spa has been a great way to help me get my mind off my body. ain't no shame in my game.
these pads are awesome. they have helped my skin IMMENSELY in just a few weeks of beginning to use them.  just start using once a day to make sure your skin doesn't react to the glycolic acid
donut ice cream sandwiches are a necessity.
one of my most favorite quotes. its from a poem by sarah williams.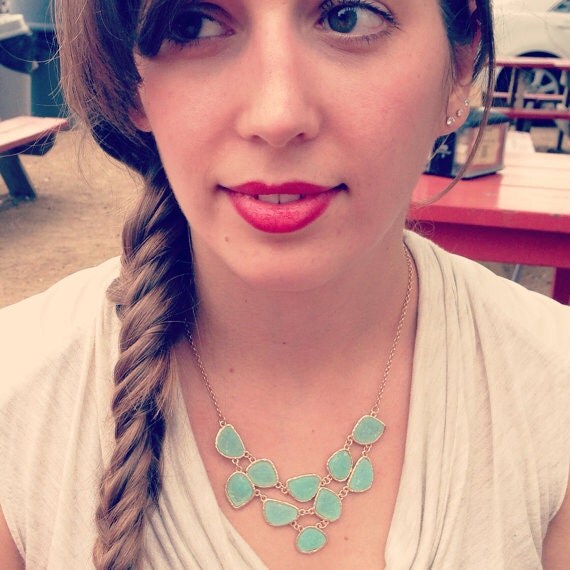 this stunning druzy necklace
oh my gosh this!!
one of my best friend's in middle school/high school had a pair of these and we were all green with envy. love seeing docs back in style.
-rachel dolezal has been a hot topic in our household. great article on transracial vs transgender.
–a black trans woman explains changing gender vs changing races–
–24 pictures to make you feel better about the world–
–this article on the elephant journal about what to do when you don't feel well–
–back to the future is one of my favorite movies. here's 11 secrets about it–
–guided meditation for heartbreak and grief–
–this story is representative of crazy social media is–
what are you loving this delightful summer week?
xo,